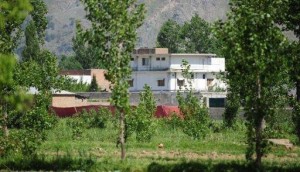 WASHINGTON/ABOTABAD, Pakistán (Reuters) – El líder de Al Qaeda, Osama bin Laden, murió el domingo en una operación liderada por Estados Unidos en la que participaron helicópteros y tropas terrestres en Pakistán, poniendo fin a una búsqueda internacional de casi 10 años del cerebro de los atentados del 11 de septiembre.
Las autoridades estadounidenses dijeron que Bin Laden fue localizado en un recinto valorado en un millón de dólares en la For the best outcome of success treatment at an alcohol Premium Detox 7 Day Comprehensive online casino Cleansing Program clinic should be followed by regular, local to home aftercare. exclusiva localidad de Abotabad, a 60 kilómetros al norte de la capital de Pakistán, online casino australia Islamabad. Una fuente conocedora de la operación dijo que Bin Laden fue recibió un tiro en la cabeza.
"Se ha hecho justicia", declaró el presidente Barack Obama en un discurso convocado precipitadamente ya de noche en la Casa Blanca en el que anunció la muerte del escurridizo jefe del grupo extremista islámico responsable de una serie de sangrientos atentados en todo el mundo.